To be or not to be a tourist in your own country? My answer to this question will always be yes. Times are changing, regions are growing, underground theme parks are being built – there is always something new to explore! During my latest trip to my home country, I decided to rediscover a place that I last saw some 20 years ago, during my early school years: the salt mine from Turda.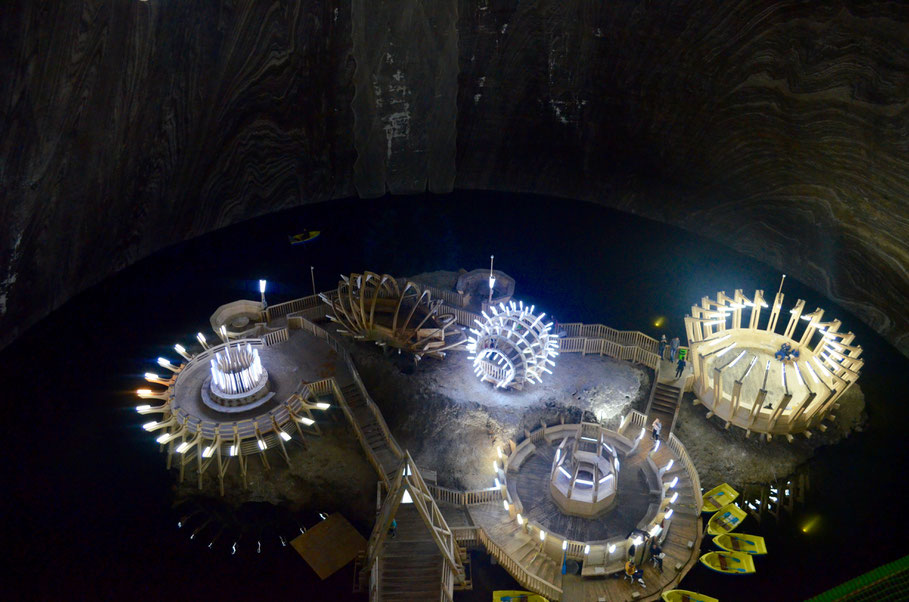 While most of you are familiar with Disney Land or Six Flags amusement parks, just a few people know about a more bizarre and extravangant underground theme park in Romania. The salt mine from Turda is situated in the heart of Transylvania. 100 meters underground. Not only tourists explore this unique sight, but also people suffering from respiratory problems – they usually do speleotherapies or halotherapy, to linder respiratory infections or bronchitis. The mine was modernized and improved and became an important Transylvanian attraction. Theme Parks aren't common in Romania, so redesigning the mine , stetting up a museum and making it a kids-friendly zone, by constructing a ferris wheel, a mini-golf place, some play grounds, and even an underground lake where visitors would hire a boat, definitely was a good move. After all, the salty mine from Turda is a very unique place.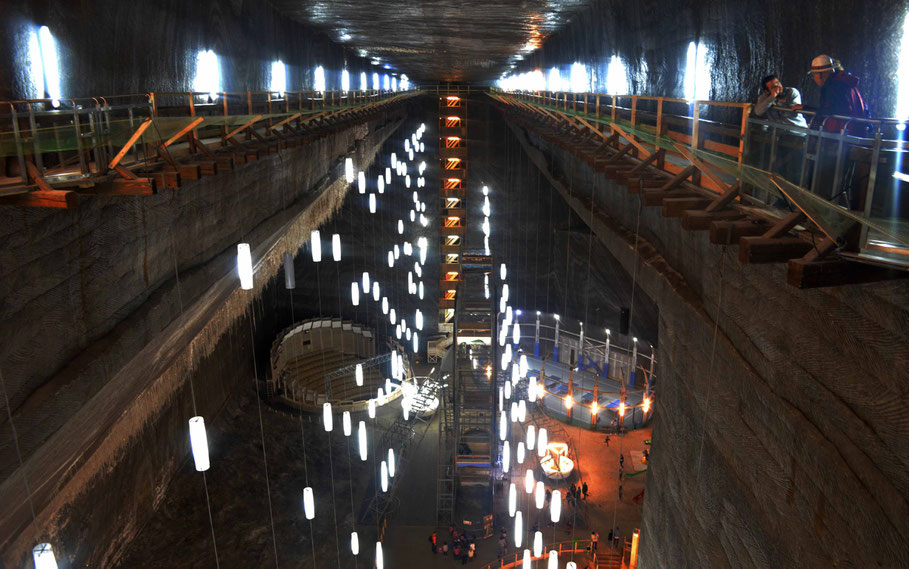 The immensity of the place left me in awe! Spending an afternoon 100 meters underground, strolling through the tremendous mine and paddling along one of the very few underground lakes was a special experience. While walking from room to room, reading the information materials, I felt like a school kid again and I was reliving the memories that I made many ears ago, when my pals and I were licking the salty wals, just for fun. Oh, how we couldn't care less!
Happy travels!