There was something magical about the mornings I spent along the Côte d'Azur — the warm sun and salty breeze, the smell of fresh coffee, and gentle murmur about art and travel through the streets. The French way of life is very spirited, and yet, serene — and artist Sylvie Tumorticchi elegantly radiates it. In between sips of her espresso and quick bites at her croissant, she passionately describes her life as an artist living on the Mediterranean coast of France. "I hold a deeply emotional and artistic bond to my hometown of Nice," she says. And I can see it in her sketches and paintings which are displayed at her quiet art gallery on Rue Droite in the Vieille Ville of Nice.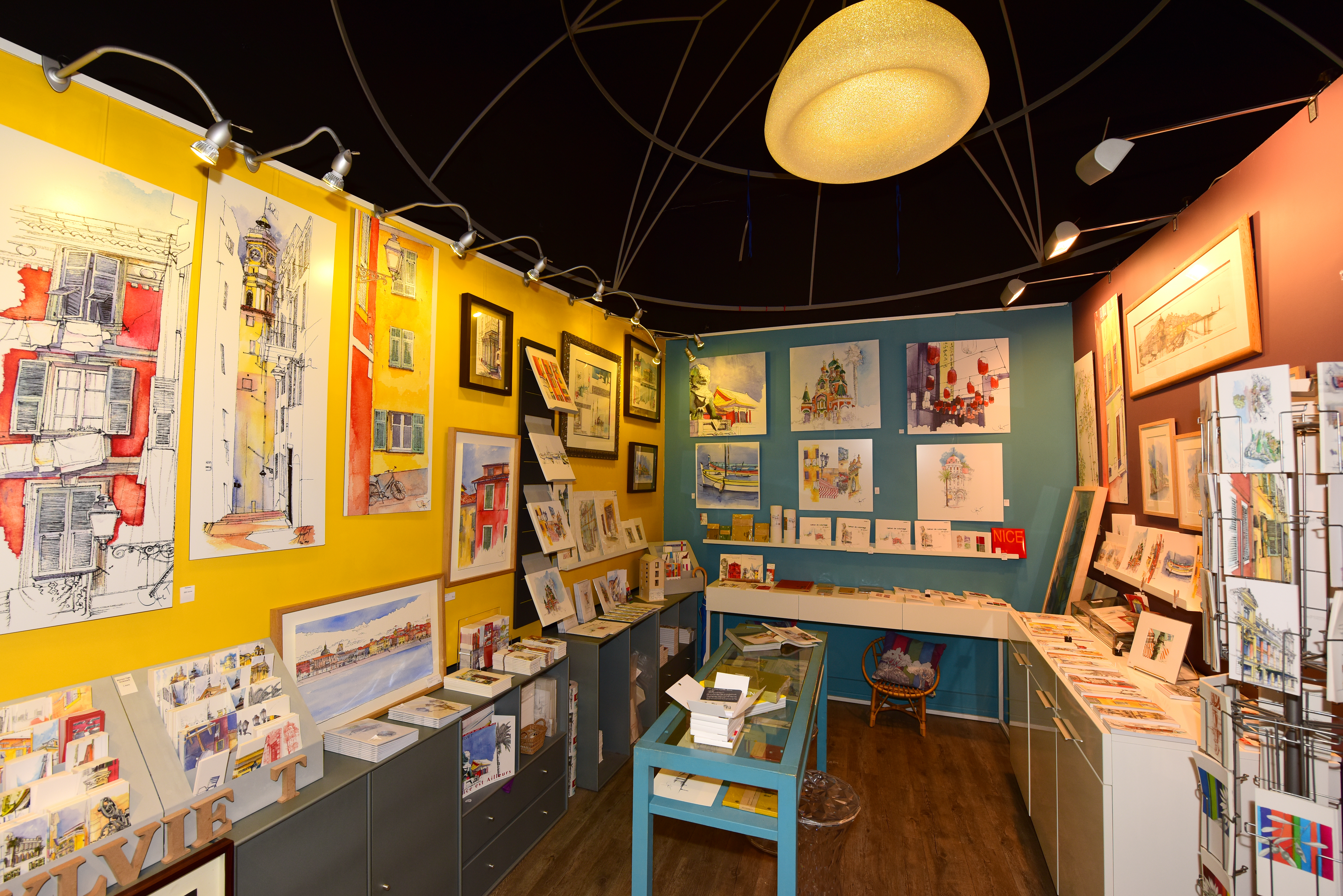 The Côte d'Azur is plentiful with idyllic fishing villages and has propelled Sylvie's creativity since she first began as an artist some 25 years ago. She had just taken over a gallery from To Coullet, a local painter known for his humorous gouaches — a method of painting using opaque pigments. She admits that she was lost, but happy, because she could finally focus on her longtime passion: drawing. She had exhibited some pastel sketches at that point and was still searching for her own artistic niche. "I started discovering Nice all over again, just like a bewildered child admiring the small side streets, stunning landscapes, architectural details, the harbor, the soft light... Unconsciously, these were all part of my life and eventually, they became part of my art. I feel a profound sense of belonging to this territory." As I listened to Sylvie, I realized that I had never before experienced this kind of connection to a place and stopped to think about how special that might be. She continued, "The life is sweet in Nice. The immensity of the sky and sea… it is this marvelous perspective that fuels my respiration." The city and the riviera are a source of energy, essential to any artist's life, and those looking for inspiration.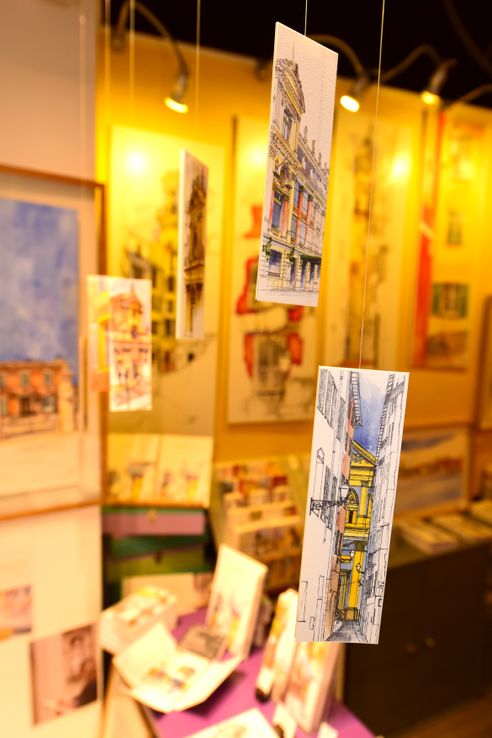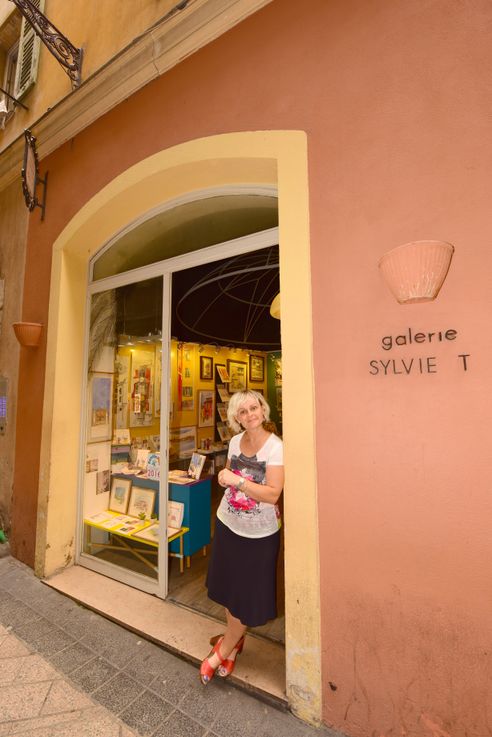 Sylvie emerged as a painter by rediscovering Nice through her drawings. Now, she continues her growth as an artist traveling across continents. Foreign cultures, architecture, and unique perspectives stimulate her creativity. She transfers the uniqueness of a place into her work. Whilst sketching on the Lofoten Islands, her sketches take on a Scandinavian minimalism. While working in India, her art becomes kaleidoscopic, like a color explosion. "Every now and then, an artist needs to reinvent himself or herself," Sylvie says, and that is exactly what she does through travel. For her, traveling is not simply a way of finding inspiration; it is a way of education. She tries to impart this sentiment onto her daughter Garance, 7. "I took her on a big trip to Japan. She loves learning about the rituals in the temples and drawing in the gardens."
With regular art exhibitions in Japan, Sylvie has spent extensive time there and has become fascinated by Japanese culture and philosophy. The imagery and aromas during April's cherry blossom season especially won her heart. She says, "No matter how many countries I tick off my bucket list and no matter how many ideas I have from my travels, Nice will always be my home — my port d'attache." Perhaps, it's because coffee and croissants always taste better at home.
*This article first appeared in the print version of UPWARD magazine.