Leipzig – a booming Saxonian city located 185km southwest of Berlin, a city that embraces change and welcomes students, artists, and travelers into an alternative-chic atmosphere.
The first time I visited Leipzig I didn't know what to expect. Many people said that the city is struggling, that one can still apprehend the precarious past, that its inhabitants are outlandish and have a strange dialect understood only by a few.  I wondered why they're stereotyping? After all, everything is evolving today. I gave myself three days to discover Leipzig, to see for myself what the fuss is all about. After three days roaming around the city, I left with a strong desire of wanting to return, of wanting to get myself a chic old apartment with high ceilings, with a terrace and live the bohemian life, filling up my flat with books, art and passing my time with inspiring people.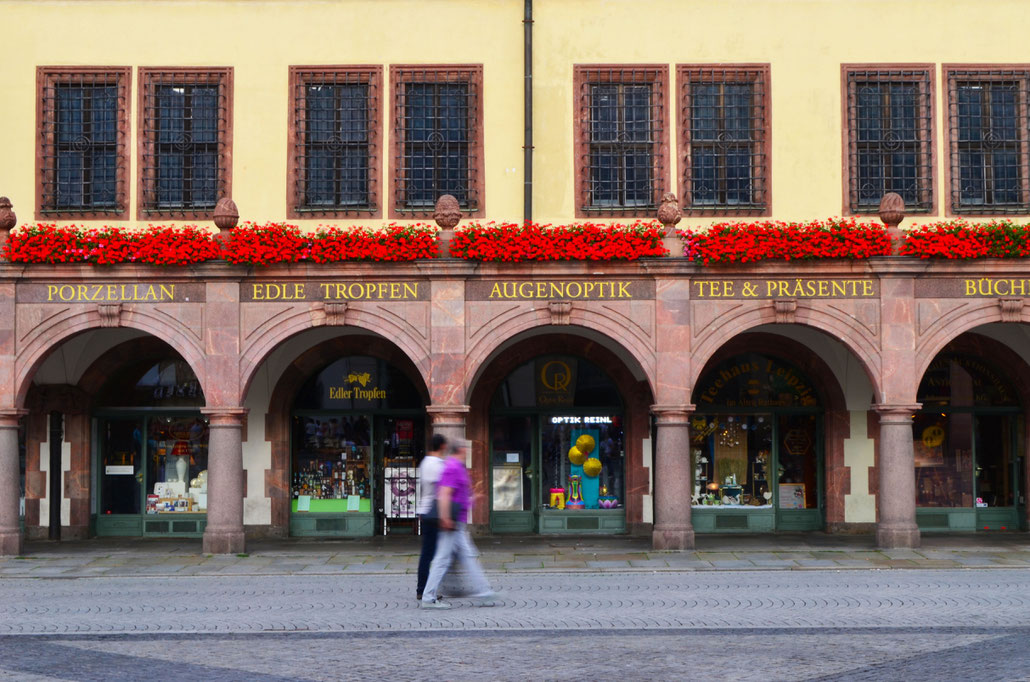 Three days in Leipzig might be too short, but one can surely get a first impression of the city and feel it's one of a kind vibe. Exploring the city one neighborhood at the time is, therefore, the best idea. That's what I did and I fell for it.
day 1
Leipzig Center
The Marktplatz is Leipzig's central square and is a place where musicians and street artists showcase their talents during sunny days. The city center is compact and holds an interesting mix of culture, restaurants, cafés and shopping passages. The museum of fine arts, Bach museum and the museum of local history are all in the center, as well as the historical restaurant Auerbachskeller, where Goethe used to drink his wine, and the Thomaskirche, where Johann Sebastian Bach worked as a Kapellmeister. History lovers will clearly enjoy spending a day exploring central Leipzig.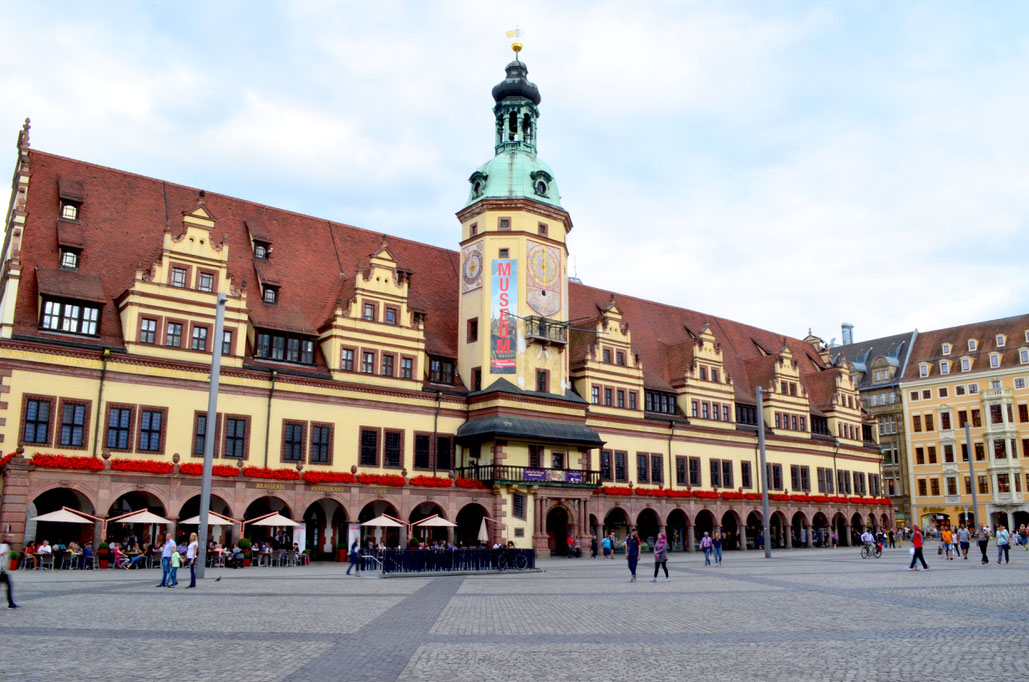 Leipzig Gohlis
This calm bourgeoisie neighborhood is in the immediate vicinity of Leipzig's mains square. Even if Gohlis is mainly a residential area, it holds a couple of undisclosed outstanding venues. One of them is the Schiller House - Germany's oldest literary memorial open to the public, the other one is the Gohlis Castle. It is literally a palace located in the heart of the Gohlis residential area: once a summer residence of a wealthy Saxonian merchant, now an elegant venue for cultural events, marriages, and symposia.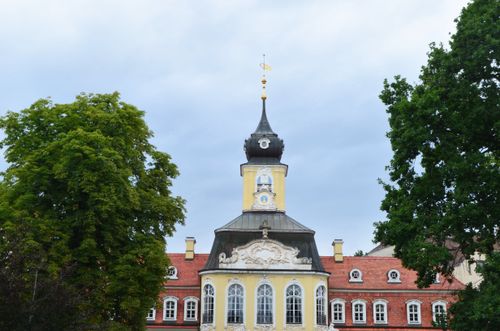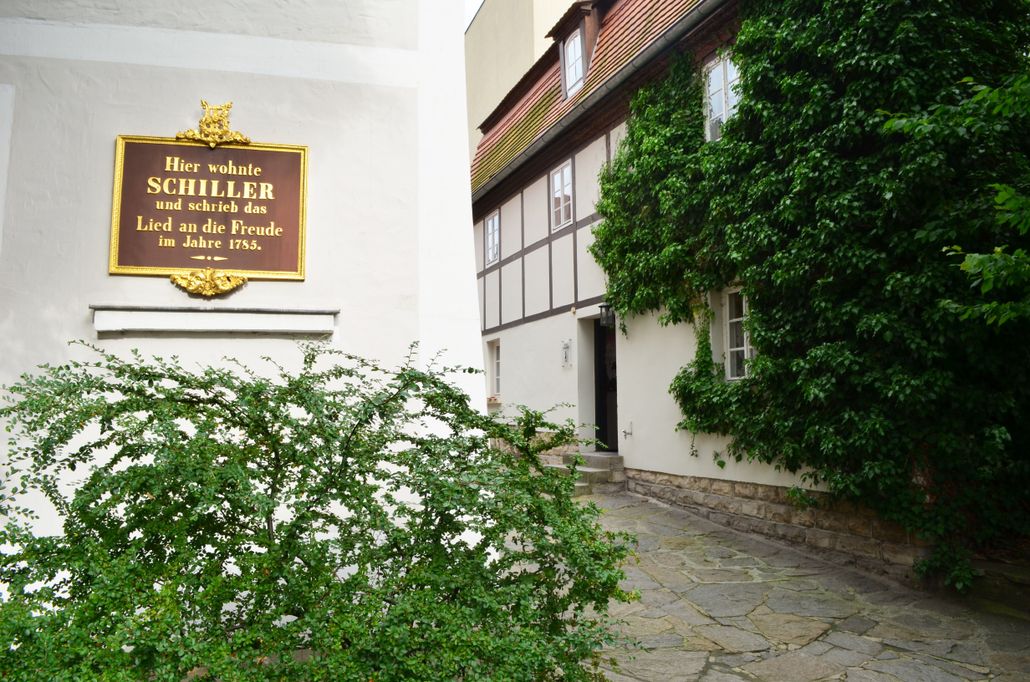 Leipzig Schleußig
The good thing about Schleußig is that it's surrounded by nature. The Clara Zetkin parc at one end and the many Elster-Canals at the other make it a very livable and desirable neighborhood. When walking through the streets of Schleußig, one will immediately notice many young mommies and daddies pushing the baby-stroller towards the next coffee-corner, looking forward to a family- afternoon.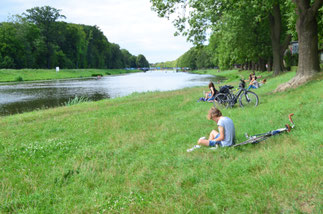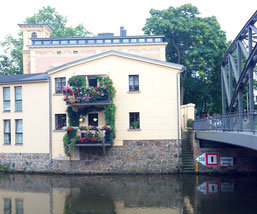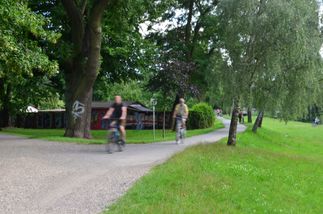 day 2
Leipzig Plagwitz
Plagwitz is certainly Leipzig's fastest evolving neighborhood. About 10 years ago, Karl-Heine street, the main road was a rather desolate street, with deteriorated house facades and many squats. Now, however, the street has a fresh and interesting vibe. Bars, restaurants, organic shops are aligned on both street sides, and the industrial charm- characteristic to Plagwitz- is being kept alive by the creatives and artists that built their art galleries and studios in old factory buildings. The most famous factory is the Spinnerei, a former cotton factory, that now is a place for creativity, where a strong art and startup community found it's home.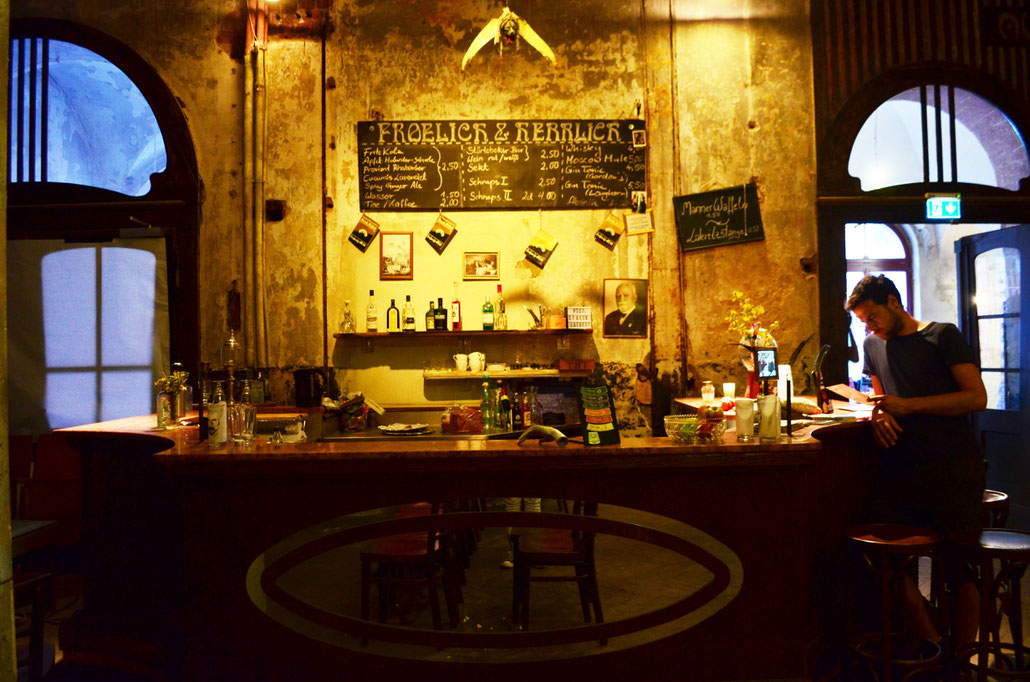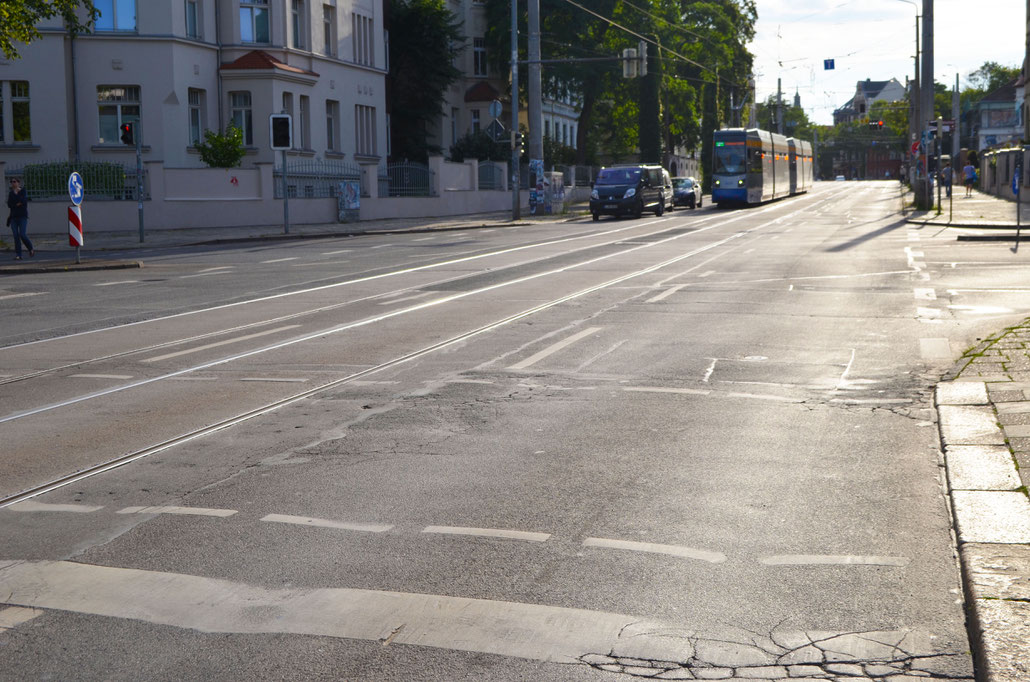 Leipzig Südvorstadt
Once a rather humdrum neighborhood, today the place to be in Leipzig. The Südvorstadt now has it all: unique boutiques, döner-shacks, kiosks, fancy restaurants and cocktail-bars, art-locations, art-house cinemas such as the Nato, pretty refurbished buildings, luxurious old flats and utterly inspiring inhabitants. All that, with a kick of GDR nostalgia: the Löffel (spoon)-Family is always united and always ready for sipping soup. The Südvorstadt might be the new Leipzig-standard: a place that has evolved, that beautified itself and become more modern, while keeping its individual clues of a communist past.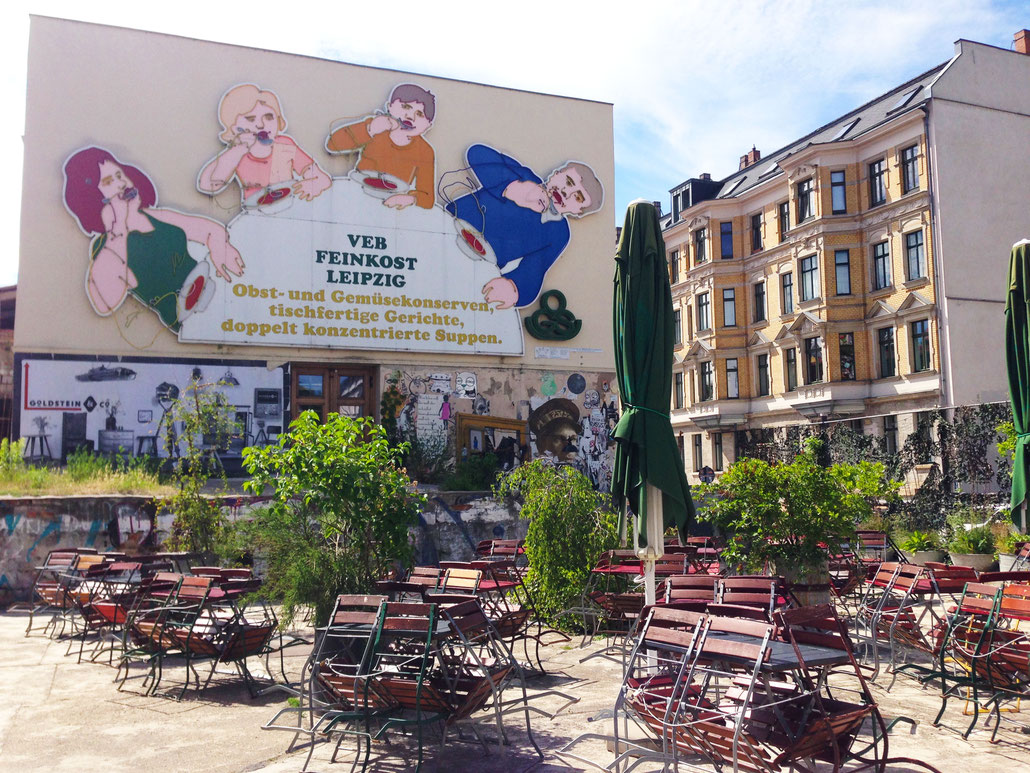 Leipzig Connewitz
The Connewitz neighborhood is practically the Southern extension of the Südvorstadt. The area is characterized by a very strong alternative scene, as well as by a peculiar vibe due to the somehow improvised bars and clubs, old buildings embellished with graffitis and cultural hubs like the Werk II or the UT Connewitz. There's something about an indie festival feeling that makes some parts of this neighborhood so intriguing. The main road, the Bornaische Strasse is one of those spots. A few hundred meters away, Leipzig's biggest forest, the Auwald, makes for a good change to the city life.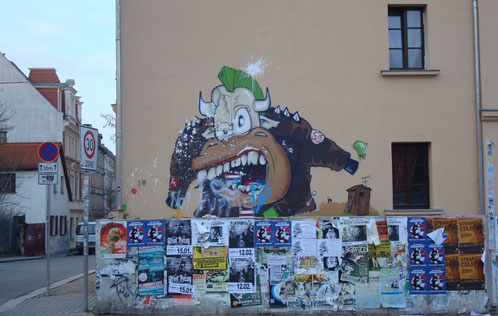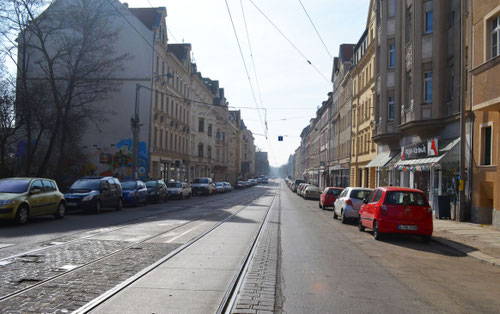 day 3
Leipzig Cospudner lake, near Leipzig Markkleeberg
The Cospudener Lake is situated in the Southern part of the city, a few minutes drive from Connewitz. The lake is a little peace of heaven and is the best place to unwind after a couple of days spent exploring the city or after a week spent working in the office. Sports enthusiasts can take in the manifold offerings: from sailing and scuba day courses to boat and stand-up paddle rentals. The lake holds people fit. The Cossi is also ideal for forgetting about the western prudishness by embracing the experience of sunbathing and swimming naked. (FKK)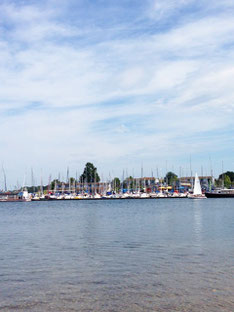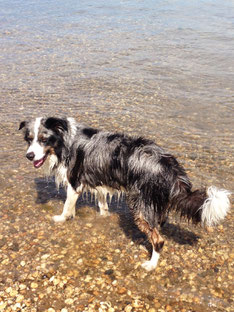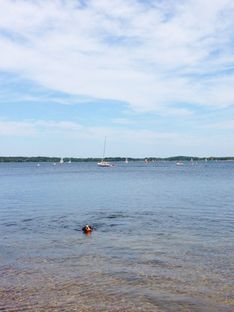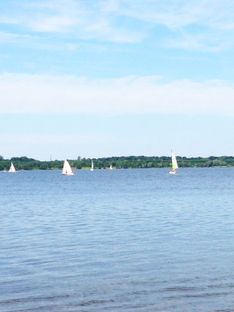 Whatever you do in Leipzig, don't forget to take a picture of the Löffel-Family, you will be sorry if you don't.
Happy travels!