Summer-time ist camping-time! For Opa Oli, an 83-year-old retiree from Saxony, Germany it is the most anticipated period of the year. As a young boy, he used to go camping with his family on the Baltic Sea shore. Ever since camping became a very important activity and Opa Oli's main summer hobby. He now counts more than 70 summers spent on Usedom's prettiest camping spot, in Ukeritz.
As a silent observer, Opa Oli witnessed some of the most gripping periods while camping: the peak and fall of German national socialism, the wild '60 and '70, the restless '80, the '90 turnaround and more recently the revival of the camping culture combined with the DDR- nostalgia. No wonder that Opa Oli has an impressive number of uncommon stories in his repertoire. Listening to them is like taking a journey through time.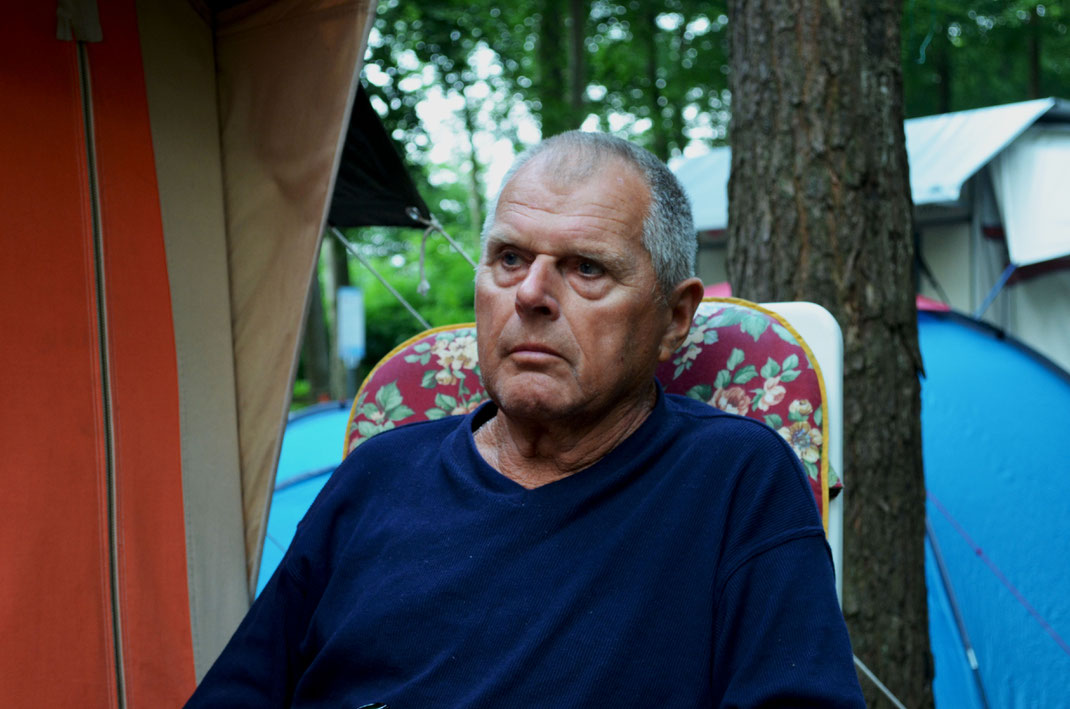 You are camping in Ukeritz for more than 70 years, weren't you curious about other camping spots or other countries?
I spent one summer in Croatia. It was a nice holiday, however, I missed camping. It became my summer ritual. After more than 70 summers spent at the same camping spot in Ukeritz, I have become friends with other hobby campers. We meet each summer, talk about old times. People know me here, it feels like my summer home!
You are 83 years old, driving a Mercedes G-Class old-timer and camping alone in your trailer. What's your drive?
I am a nature-lover! As a young man, I mainly worked outdoors, I have spent my days working as a locksmith on ships, cruising the Baltic and the North Sea. I like to spend my summer waking up to the sound of the waves and chirping seagulls. For me camping means freedom. As a child, me and my familiyI went to nudist beaches, as a father of five boys I continued to do so, and now as a retiree, I still go sunbathing naked. My car and trailer are parked right in front of the nudist beach. I only have to walk 50 meters to get to the beach. I think that's my drive!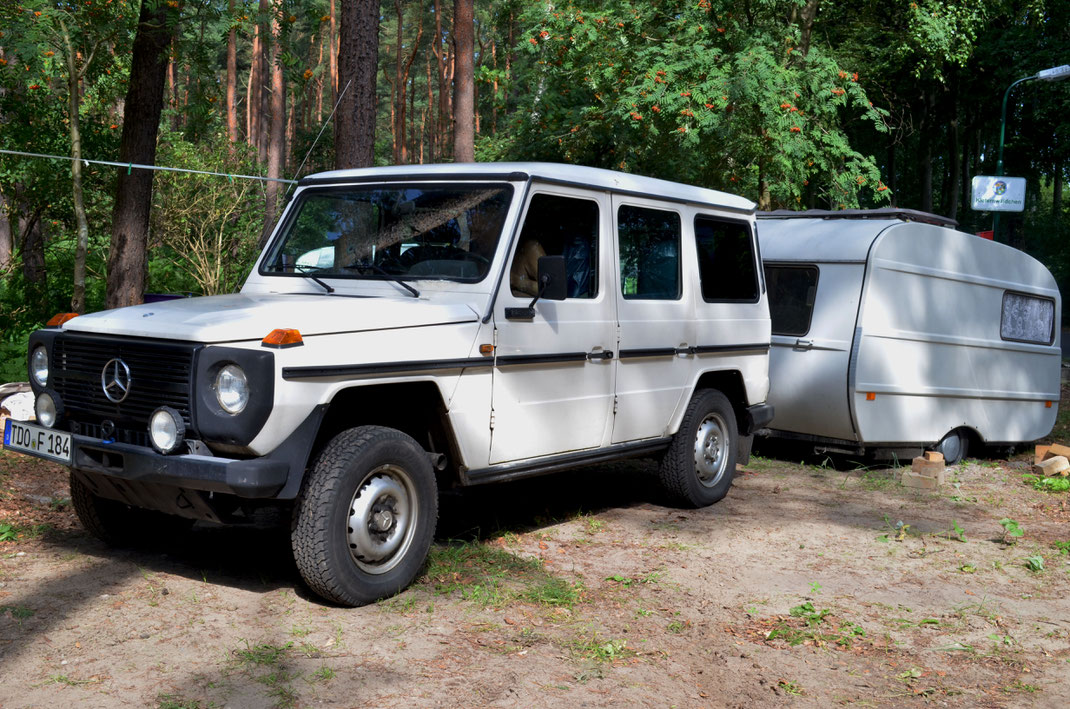 Now that you are retired, do you spend more time camping?
It the '60 and '70 I came camping with my wife and five boys, we used to spend two weeks on the coast. After my boys moved out, my wife and I camped alone. Since the '90, I am coming by myself and spend almost 2 months here in Ukeritz.
How did camping change over the years?
Back in the days, the camping community was more united than it is today. We exchanged and helped each other a lot, took care of each other's children, played cards and cooked together. Nowadays, the new campers are doing their own thing, they don't strive to interact with others. The interaction is mainly happening between the old camper buddies. Also, I think that some people don't understand the idea of camping. I was surprised to see campers setting up their cable TV and microwave. For me camping means rediscovering the basics, the simple things in life, enjoying the silence and letting go of the big-city life attitude.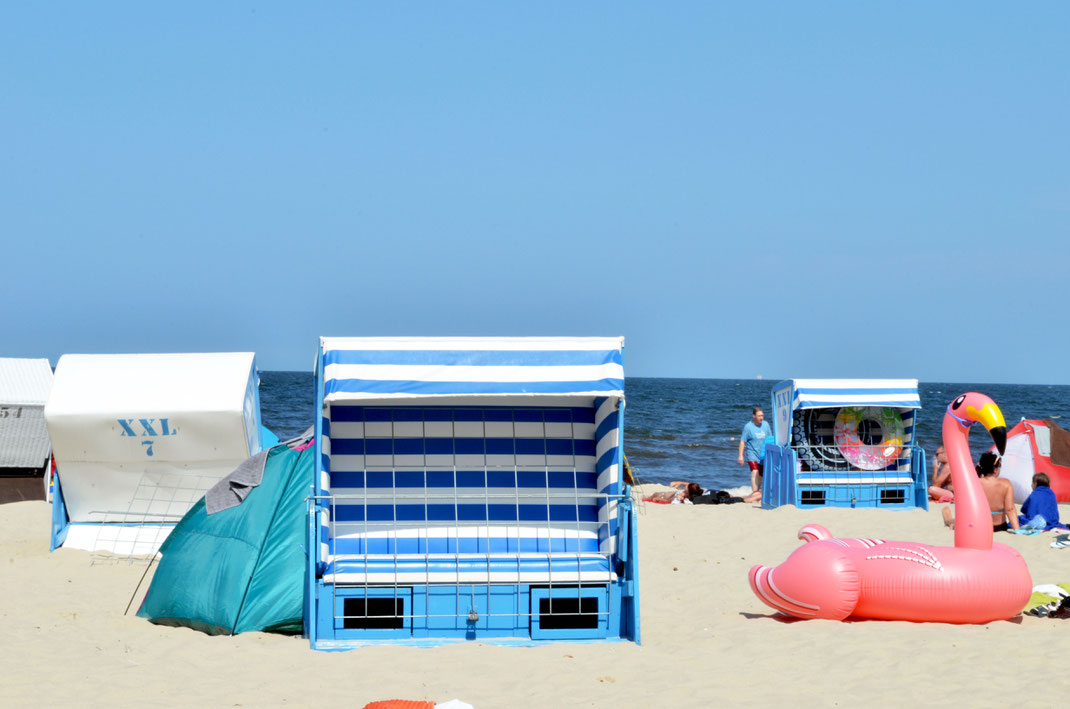 What's the best thing about camping by the Baltic sea?
I like to observe people! Staying for almost two months here, I can see people come and go. It never gets boring! As I am a nudist, I spend my mornings naked on the beach. Many envy my tanned body, especially because my tan looks good even during winter-time.
What is your favorite camping story?
Before the fall of the Berlin wall, going camping wasn't that spontaneous and easy as it is now. In order to get a camping spot, we had to apply for a camping permission that was issued by the town hall administration. Back then, camping places were divided in two: there were designated areas for Westerners and Easterners. As we were coming from Saxony, we were assigned a spot in the Eastern area. Russian control brigades were repeatedly patrolling, so we eventually got friendly with them and shared drinks and food.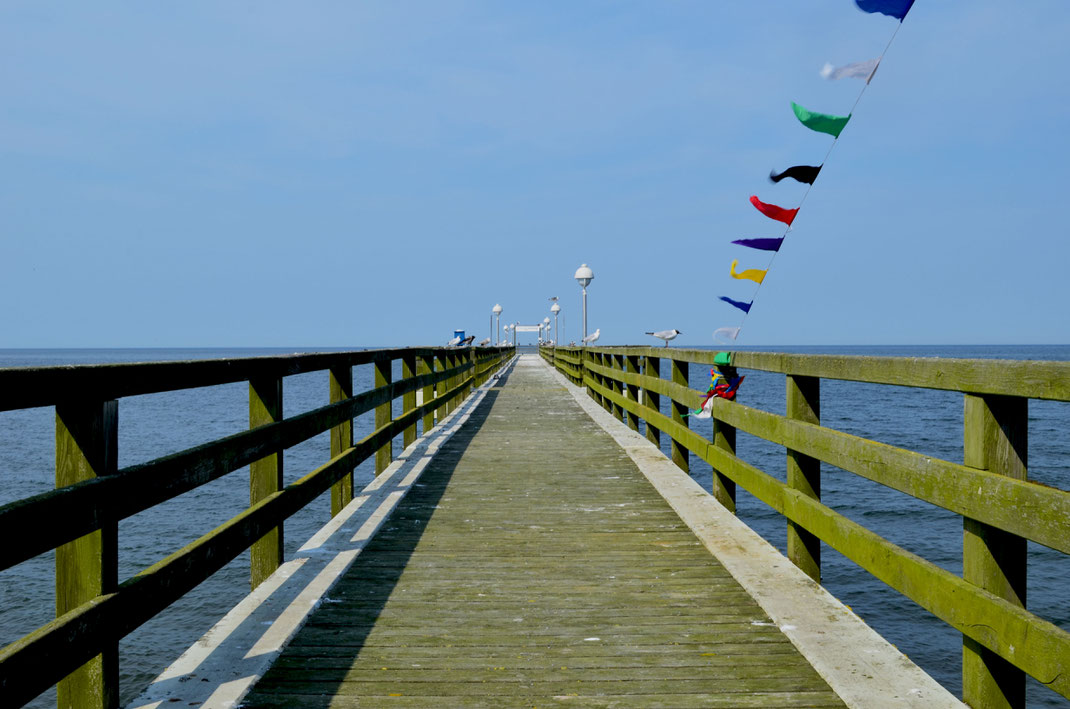 Where was your last camping trip?
Happy camping!